Higher Learning
In the autumn of 1348, The Black Death came to Britain from east Asia. By the next spring, it had killed 6 out of every 10 people in London.
It has long been thought that the plague spread via flea-infested rats, but a new discovery has prompted scientists to revise this theory.
Amidst pre-construction excavations for a train line in Charterhouse Square (to the north of the City of London) about a year ago, workers discovered 25 skeletons which were found to have been from the time of the plague.
Scientists were able to extract samples of the plague bacterium, Yersinia pestis, from the teeth of the skeletons, and compared it to a strain of the plague which recently killed about 60 people in Madagascar.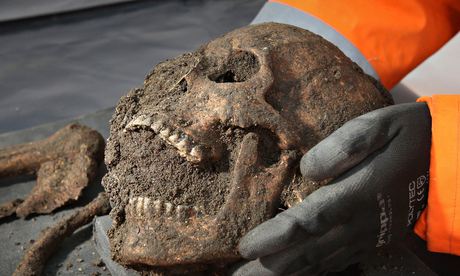 One of the skulls used to extract Black Death DNA (Photo: Philip Toscano/PA)
They expected that the strain from the 14th century would be far more virulent…
View original post 130 more words